Digital Innovation Season Community: Launching the Hybrid Futures Hackathon!

The Digital Innovation Season Community (DISC) is an experiment in co-creating a community of digital practice and co-designing alternative learning environments.

As we cannot connect in the rooms and corridors of Granary Square, we will be co-creating the virtual liminal space between the Season's programmed events. The DISC will be hosted on Miro and is exclusively for CSM students.

This new community space is a platform to;

• Critically engage in the Season's content

• Share your digital work and what you have created from participating in the Season

• Get feedback from peers, technical staff and academics at Central Saint Martins

• Find collaborators and connect with other DIS participants

• Connect with the Hackathon and Design Competition events in January

• Break the isolation!

• And more


Use the collaborative space. Take part in it. Hack it. It's yours to co-create.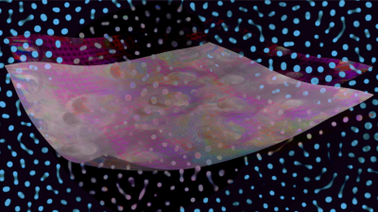 Artwork by Maggie Roberts 0(rphan)d(rift>)